Carol Tuttle Impacts Millions
Carol Tuttle is an award winning author, speaker, and thought leader. For years, I have been influenced by Carol Tuttle. Whether it was her Dressing Your Truth course, her books on Energy Profiling, or her book Remembering Wholeness which first introduced me to the law of attraction, Carol Tuttle has been a teacher to me in many walks of life. Through her work, I have been exposed to the idea that I do not need to heal only through pain. Instead, I can release patterns of pain and struggle and replace them with a life of affluence, ease, and joy. In her newest book Mastering Affluence, Carol Tuttle lays out a plan that anyone can use to release family trauma and integrate a healthier existence. Growing does not need to be difficult, especially if you have a great plan.
Carol Tuttle is an amazing writer. Sharing skills honed over a lifetime of practice, Carol introduces students to the law of attraction, energy profiling, energy healing, better parenting tactics, and tools like EFT. Are you tired of living a life that feels weighed down by ancestral patterns? Reading books like Remembering Wholeness or Mastering Affluence can help you to accept and receive a more fulfilling life. When I first went through my spiritual awakening, I searched for clues everywhere. Finding Carol Tuttle's voice in that dark time provided me a map towards a better life. When we release old patterns and limiting beliefs, it is time for an internal revelation and a new story. In her books, Carol Tuttle taught the Energy Profiling System which has resulted in millions of students having greater clarity about their true selves.
Never heard of Carol Tuttle? Here is a little more information pulled from her bio:
"Carol Tuttle is a teacher, speaker, energy healer, best-selling author of six books, and pioneer in the field of personal development.

"For over 25 years, she has supported millions worldwide with her life-changing books and online courses. She sees humanity shifting to a higher consciousness and feels called to help people create more intentional lives and fulfilling relationships."

+Carol Tuttle's Bio
Carol Tuttle has inspired audiences to look deeper. Through reading her books, I was able to clear limiting beliefs and replace them with a new way forward into affluence, ease, and joy.
On this episode of Beyond Homo Sapien, Carol Tuttle breaks down her Healing Center and approach to the healing journey. Check it out!
Carol Tuttle approaches healing through the path of love and joy.
Instead of repeating past cycles of karmic struggle, we can choose to release pain and replace it with patterns that are easier. On this episode, Carol shares how Emotional Freedom Techniques (EFT) can aid in installing new beliefs at a biological level. For healing to be transformational, it is essential to hold ourselves to a higher level.
Life can initiate us into higher levels of awareness. During these times of awakening, we might feel the weight of the world on our shoulders. It might be hard to get out of bed in the morning. In fact, many people experience their spiritual awakening as a complete mental breakdown. Is this an essential part of the healing journey? Does evolution and transformation need to be painful? Carol Tuttle teaches that pain is a powerful indicator of where we need to heal. Through pain, we learn valuable lessons and identify places for release and emotional healing. Instead of leaning into that pain, we can choose to release and transform our limiting beliefs. Find out more about this process by exploring Carol Tuttle's Healing Center.
Carol Tuttle Healing Center
Healing does not have to be painful. Carol Tuttle has mapped out a pathway towards spiritual fulfillment inside of her new Healing Center program. Inside this online community, Carol helps students understand themselves at a deeper level while experiencing a transformation of their inner and outer realities.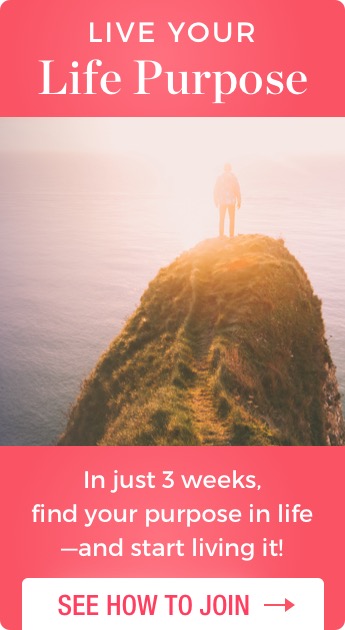 Want to learn more about the Carol Tuttle Healing Center? Click here!
Inside of the Healing Center, Carol provides students with a pathway towards success. If you are feeling lost and alone, join an online community that thrives in seeing others succeed.
In today's world, finding a supportive community is essential. When making big life changes, it is important to have fellow warriors who are in the arena with you.
World religions rose to prominence because they built communities. Whenever we face uncertain times, banding together into a team is the best path for humans to follow. Inside of Carol Tuttle's healing center, students learn about:
Sound healing
Meditation
Affirmations
Clearing Limiting Beliefs
Tapping (Emotional Freedom Techniques)
Birth-Clearing
Manifestation
Journaling
and much more!
If you are interested in exploring the healing landscape of a supportive community, Carol's Healing Center is the place to be!
Carol inspired me to work more closely with the angelic realms. Through understanding my guardian angels, I was able to release old patterns of struggle. My faith was evolved. Through that inspiring journey of spiritual growth, I was able to enter into a new reality of greater happiness. On this episode of Beyond Homo Sapien, Carol Tuttle and Paul Tokgozoglu discuss the process of spiritual awakening. The conversation spans numerology and the meaning of 11:11. Enjoy the show and make sure you check out the Carol Tuttle Healing Center!
Want to learn more about Carol Tuttle and her "Dressing Your Truth" system of Energy Profiling? Click here!
Carol Tuttle has changed the lives of millions. Want to learn more about her work? Check out her books:
If you want to follow Carol Tuttle on YouTube, click here!
For more episodes of Beyond Homo Sapien, click here!
See you on the next show!
+King Paul+777+